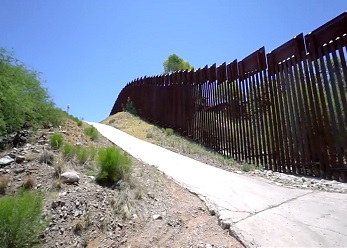 What better message for our president to send than to erect prototypes of the border wall in San Diego, California?
The U. S. government will choose 20 of the 450 companies bidding to build a wall at the U. S. - Mexico border to erect their prototypes, construction of which is scheduled to begin in June.
Breitbart News by Michael Moons
…U.S. Customs and Border Protection (CBP) officials confirmed the progress on constructing the Trump Administration's promised border wall to the San Diego Union Tribune this week. Finalists for constructing the border wall are set to be chosen on June 1.
Proposed plans came in last week, with options ranging from a nuclear waste obstacle course, to a monorail-topped wall, to plans for solar panels or engraved family trees, according to the Tribune. The some-20 finalists will be invited to erect prototypes of their proposed walls. Administration parameters require walls to be 30 feet tall and prevent digging under by six feet down. The length will be around 30 feet.
Prototypes will be built approximately 120 feet from the southern border in the Otay Mesa region[…]
DarkPulse Technologies is one of the companies who are hoping to get a short.  See videos below: