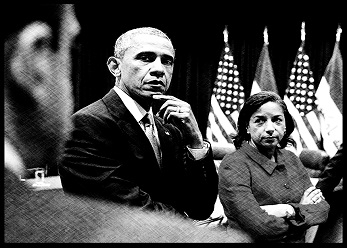 I stand by my statement that Rep. Devin Nunes, Chairman of the House Intelligence Committee should not have stepped down but the Progressive spin declaring Nunes' action a victory is overstated.
The Federalist Papers by Mollie Hemingway
Devin Nunes stepped away from the Russia probe. But he's still investigating the Obama administration's leak campaign against the Trump administration….
For one thing, stepping aside on the Russia inquiry isn't as big of a deal now as it might have been months ago. That's because the Russia investigation isn't really going anywhere. On March 9, BuzzFeed reported that Democrats on the committee are worried that their base is expecting dramatic results that simply won't be coming.
Even some Democrats on the Intelligence Committee now quietly admit, after several briefings and preliminary inquiries, they don't expect to find evidence of active, informed collusion between the Trump campaign and known Russian intelligence operatives, though investigators have only just begun reviewing raw intelligence. Among the Intelligence Committee's rank and file, there's a tangible frustration over what one official called "wildly inflated" expectations surrounding the panel's fledgling investigation[…]