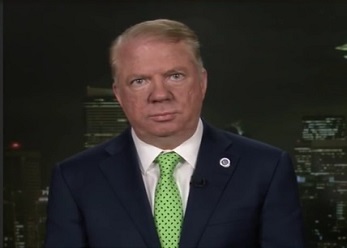 Sanctuary City Seattle Mayor Ed Murray, famed as a staunch gay rights advocate and a champion of progressive causes, is being sued by a man who said he was raped by Murray when he was 15 years old. Two other men have also accused Murray. The incidents took place in the 1980s. Mayor Murray denies the accusations.
A 46-year-old Kent man sued Seattle Mayor Ed Murray on Thursday, claiming Murray "raped and molested him" over several years, beginning in 1986 when the man was a 15-year-old high-school dropout.
The man said he has come forward now because his father died and he no longer feels the need to keep it secret.
The lawsuit in King County Superior Court, filed under the man's initials, "D.H.," alleges Murray sexually abused the crack-cocaine addicted teen on numerous occasions for payments of $10 to $20.
"I have been dealing with this for over 30 years," the man, now sober for a year, said in an interview with The Seattle Times. He said he was coming forward as part of a "healing process" after years of "the shame, the embarrassment, the guilt, the humiliation that I put myself through and that he put me through"[…]