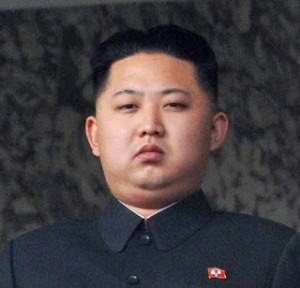 Nebraska Energy Observer by NEO
My friend, Dan Miller over A Sclerotic Goes to War notes that
Kim Jong-un has been deemed "crazy" because he is unpredictable. Trump is far from crazy, but can be unpredictable when he wants to be. China does not know what Trump might do about North Korean nukes and missiles, and that is a good thing.
It is, in fact, a very good thing. The article continues:
NBC News is reporting that the possible moves include not only assassinating Kim Jong-un, but moving nukes back into South Korea for the first time since the end of the cold war.
The National Security Council has presented President Trump with options to respond to North Korea's nuclear program — including putting American nukes in South Korea or killing dictator Kim Jong-un, multiple top-ranking intelligence and military officials told NBC News.
Both scenarios are part of an accelerated review of North Korea policy prepared in advance of President Donald Trump's meeting with Chinese President Xi Jinping this week[…]